Meet the team
History
First steps
To begin this whole #FeelTheHops story, we must go back to 2009, when friends Marko Filipin and Miroslav Šuvak made their first steps in the beer world. Back then, homebrewing was not yet in full swing in Croatia - there were only about 50 active homebrewers. In the fall of 2009, Marko and Miroslav made a decision that will steer all their future endeavours. They decided to start homebrewing and brew their first beer. Thanks to the homebrewing portal pivarstvo.info and the book A complete joy of homebrewing, they gathered basic information and then brewed their first beer in the city of Daruvar.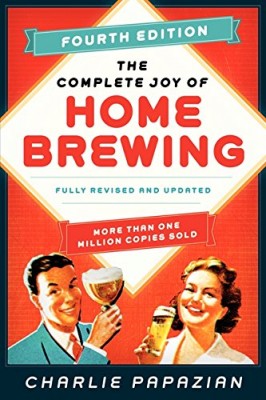 Homebrewing
After this initial step, they realized that homebrewing might just be the best hobby in the world, so they started digging deeper - from learning all about the production methods and techniques, beer styles, to brewing beer almost every other week. These guys were constantly improving and fine-tuning their beer knowledge, along with the rest of the ever-expanding Croatian homebrewing community. The next step for the community were homebrewer get-togethers where they could exchange their beers, comment, make suggestions, and just talk about beer in general. And then, after 3 years of active homebrewing, the boys began planning their next move.
Craft brewery
December of 2012 was crucial - that's when they got the idea to launch their own brewery, after countless brewed batches of various beer styles. They both had their regular jobs back then, but their free time was spent exploring the following two different aspects:
production
business activity
Marko devoted himself to perfecting beer production techniques, while Miro was occupied with business aspects of establishing a brewery. Since beer market in Croatia wasn't really familiar with craft beer (or ales in general), a certain form of education was necessary. In April of 2013, they started a blog novarunda.com, where they wrote about their experiences and problems with opening a brewery, as well as about beer and beer styles. Croatia was just a couple of months away from joining the EU - an event important for aspiring entrepreneurs such as Marko and Miro because of the new Law on excise duty that would facilitate opening a brewery. They had a vision, they made plans, and now they decided it was about time to establish their own brewery in legal form. Nova Runda LLC for beer production was registered on June 21, 2013. This date marks the so-called point of no return - from then on, it was brewery or bust! The year was also crucial for all Croatian homebrewers because of the first state homebrewing competition. Marko and Miro won their trophies in the category "Porter" - Marko was third with his Robust Porter, and Miro second with Peanut Porter.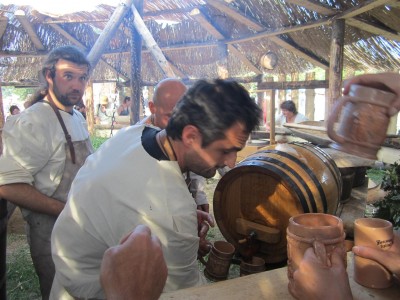 These achievements boosted their morale and now they knew they were right about the decision to open their own professional brewery. In August of 2013, they participated as homebrewers at the Renaissance Festival in Koprivnica and made a special festival beer - Renaissance porter with nettle.
Research and dealing with all the red tape required more and more time. In December of 2013, Miroslav decided to quit his day job in order to focus on opening the brewery. He was finally able to travel more, give lectures on craft brewing, beer styles and history of brewing. He also spontaneously initiated a beer hangout on Twitter called #PivskaSrijeda.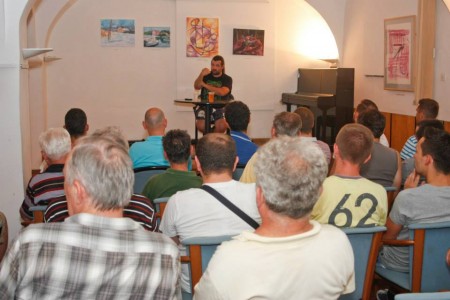 A business plan for launching the brewery was now conceived, and the "only" remaining task was completing the financial package for the investment. After a couple of inquiries to competent authorities, the guys were invited by The Ministry of Entrepreneurship and Crafts to present their idea for the brewery, but their business plan received negative feedback.
The thing is, their plan for completing the financial package was partially based on crowdfunding - a source of financing not very familiar in Croatia at the time. Since their plan for buying a new facility didn't get an approval, the only option left was to find an existing brewery and partner with it. In February of 2014, they made a deal with microbrewery Kahli in Kučan Marof (near the city of Varaždin), so Nova Runda became a gipsy brewery!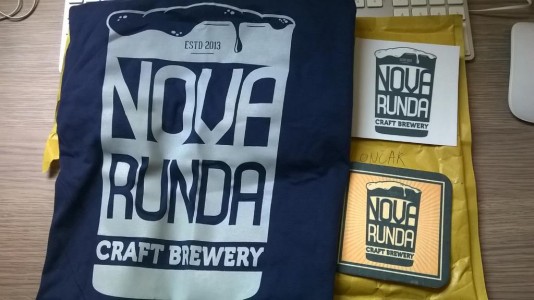 In order to prepare for the launch of their first beer and provide all the necessary equipment, in March of 2014 they initiated an Indiegogo crowdfunding campaign and collected an amount of about 8000$ (courtesy of these good people). This enabled them to buy their first kegs for distributing the beer, but the campaign also created a special story which resulted in a new beer - BrAle. After all was said and done, they successfully brewed their first beer in a rented facility.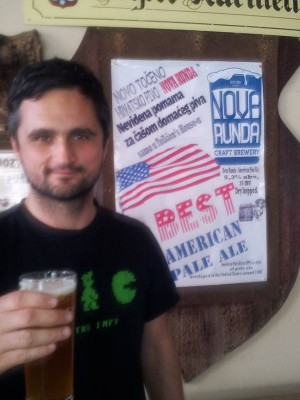 Marking exactly one year after the company was registered, on June 21, 2014, they held the first public promotion of Nova Runda and presented their first beer - Nova Runda APA! The promotion was a landmark in Croatian beer history which set the course for new wave brewers - homebrewers who wanted to turn their hobby into a profession. This was the beginning of Croatian craft beer revolution!
New customers were beginning to flock around Nova Runda, while distribution network and production began expanding on a monthly basis. But not everything was perfect during this period - the first flaws of a gipsy brewery surfaced after a couple of months. The guys couldn't travel every day to supervise fermentation and sanitisation, so they had to rely on the owners of the brewery. As time went by, they realized they couldn't trust them anymore and they started looking for a new brewery, a place where they'll be able to produce beer by themselves and supervise the whole process.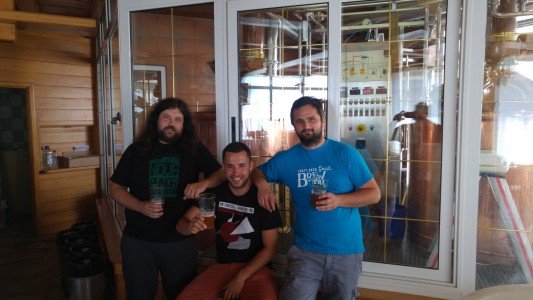 Nova Runda experienced a huge shock and underwent a financial set-back in December of 2014, when the brewery failed to supervise the fermentation, which resulted in cancelling the distribution of a large amount of beer. But in February of 2015, they moved the production to a new brewery, a facility in Jastrebarsko that had previously been inoperative for seven years. There they could finally control the entire production process.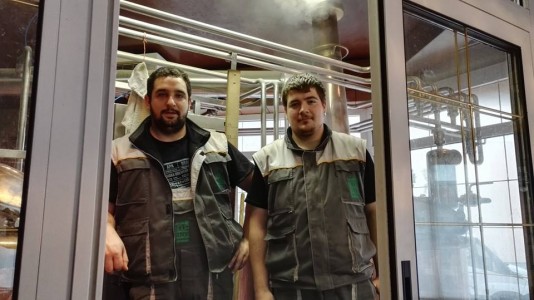 Furthermore, Nova Runda employed two new members, Đuro and Siniša, and the brewery arranged its first cross-border collaboration with Montenegro. In June of 2015, Nova Runda threw its first #BeerUPZG party - an event for the entire Twitter community that has been growing around Nova Runda since its beginnings. By the end of the year, Nova Runda expanded the production and it was about time that the head brewer started working full time.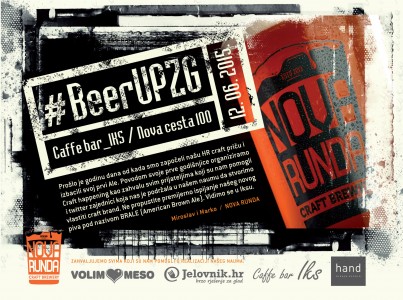 Marko began working in the brewery in February of 2016. Finally, for the first time since 2013, both owners were employed full time in their own brewery. Of course the transfer called for a celebration of sorts, and there's no better way to celebrate than to launch a new beer, their very first IPA! The beer by the name of C4 saw the light of day in April of 2016. Back then, it didn't even occur to anyone that this beer would shake up the entire Croatian craft scene.

The craft scene expansion meant more and more craft breweries, as well as craft beer festivals. In September of 2016, Nova Runda organized the first BeerYard Festival with an aim to combine independent music, beer and street food scene. The basic organizational principal behind the festival is that participants don't have to pay a fee to participate.
At the beginning of 2017, Rate Beer portal awarded Nova Runda with a certificate of the best brewer in Croatia.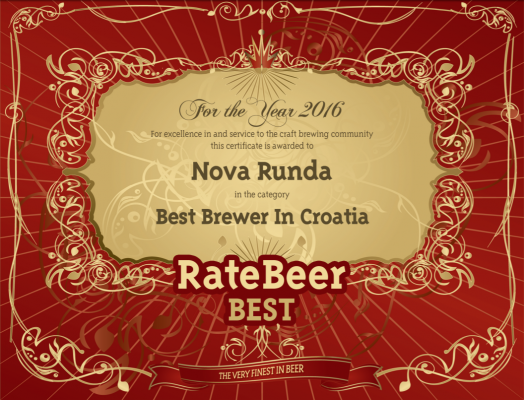 Nova Runda is currently still producing at a rented facility in Jastrebarsko and the boys are planning their next step - launching their very own brewery at a new location. :)